About Program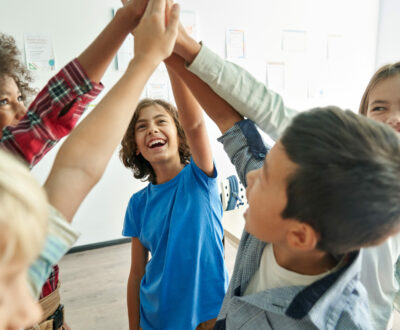 What is Recycle Right with Milk?
A program that encourages students working together to develop better recycling habits, while supporting the habit of drinking milk.
Eligible Schools
The following Manitoba schools are encouraged to register!
Schools with students in kindergarten – grade 6
Schools where milk is available for students every day at lunch
Schools that are committed to sustainability and teaching students how they can recycle right
Registration
It's time to register!
Renew your school's registration each year to participate in the program. We look forward to supporting your school nutrition, sustainability and leadership initiatives.
Watch How the Program Works
This video introduces the elements of Recycle Right with Milk. We encourage each school to adapt how the program is run to suit their unique needs. Read below to learn more.
Participating Schools Will:
Establish a regular milk order and distribute milk to students
Ensure beverage containers are recycled properly and avoid recycling contamination
Promote further recycling education
Schools are encourageD to:
ESTABLISH A MOO CREW to support your school's Milk Coordinator in distributing milk and/or ensuring beverage containers are recycled right. Involving students in your program is an excellent opportunity for leadership and encourages deeper recycling education.
CELEBRATE SUCCESS and acknowledge your school's recycling efforts by participating in exclusive Recycle Right with Milk experiences. Read more on the Active Program page.
Program Components
All participating schools will receive:
Recycling Solutions
pour station or designated pour pour station signage
recycling bin (as requested)
Support Materials
Posters
Recycling signage (as requested)
Program manual
Electronic Parent Info Page
Student Experiences
Celebrate your school's commitment to Recycle Right with Milk by tapping into program perks including access to some of the following:
sports events tickets
pizza parties
field trips
and more…
Experiences are available for the entire school or Moo Crew members only. Access to experiences is based on an opt-in system where Milk Coordinators sign-up their school for a chance to participate.
1

Designate a milk fridge

– Keep it Cold

2

Determine interest

– Convenience and nutrition

3

Source a milk supplier

– Got milk?

4

Set up a student milk order and payment plan

– Let's do this!
Leadership
Students are provided the opportunity to work together, demonstrate responsibility, and practice cross curricular learning through life skill development.
Sustainability
Supports current school recycling initiatives and amplifies the importance of recycling right.
Nutrition
Highlights milk as an important contribution to the school nutrition environment.